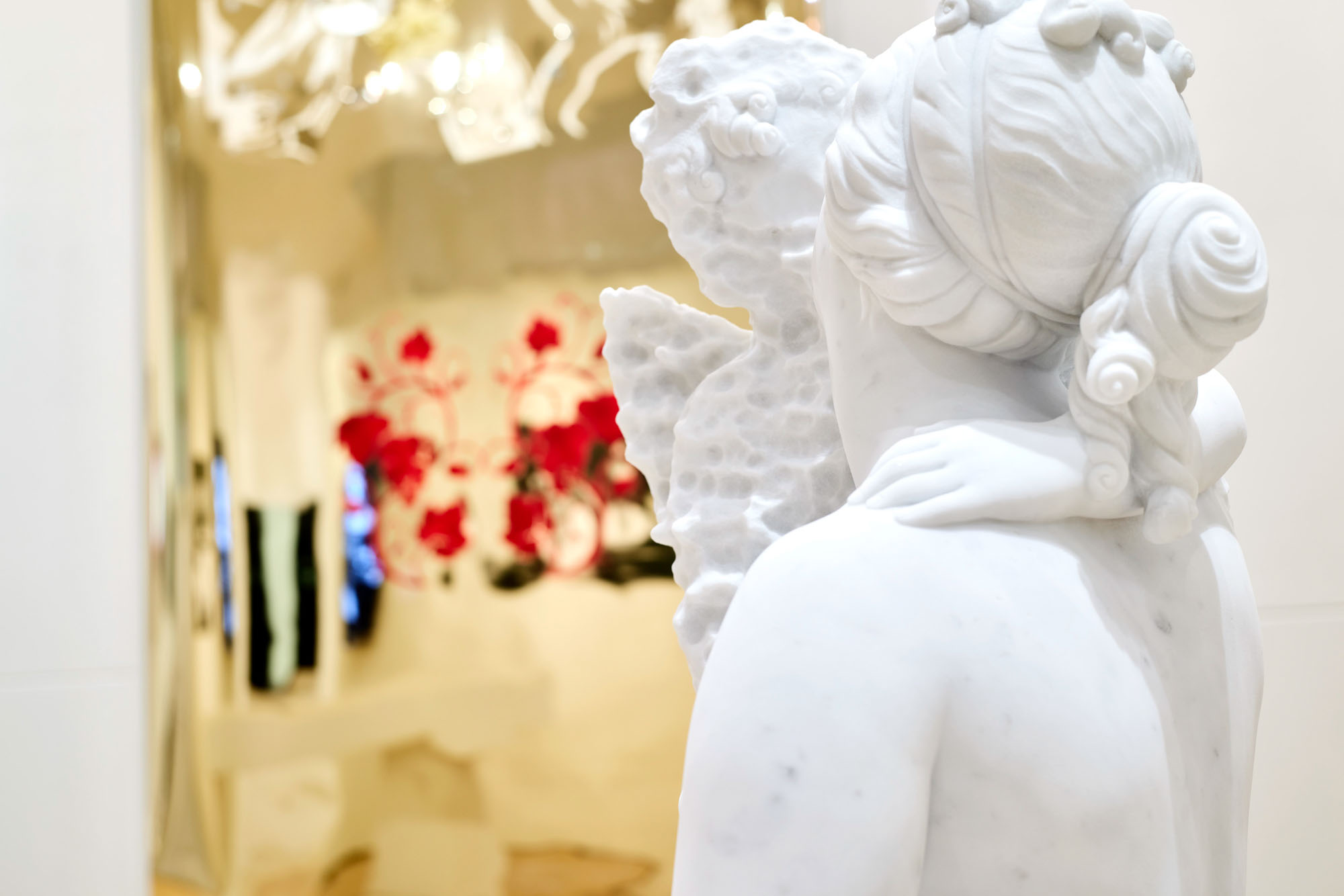 Seeing Stars Group Exhibition 
Stanley and Audrey Burton Gallery,
Leeds University, 27th April - 30th July 2022 
including Stella Baraklianou, 
Vija Celmins,
 Sarah Charlesworth, 
Zachary Eastwood Bloom,
 Hondartza Fraga, 
Mischka Henner , Lia Halloran, 
Julie. F. Hill,
 Risa Horowitz,  
Mark Lascelles Thornton,
Melanie King, 
Paul Magee, Thomas Ruff, Katie Paterson 
and the HighRise project. 
The show is curated by Hondartza Fraga and includes works of artists that challenge the responses of new technology for space imaging in their practice.The artists in this show bring the human sense of wonder back into sharp focus - blurring the boundary line between fact and fiction. 
Ariadne, (2022)
site-specific installation, laser-cut Mylar, ceramics and stencil spray, 3,5mX1,4mX35cm